Discover VIP 2021: AI-assistant, faster insights and a slick new interface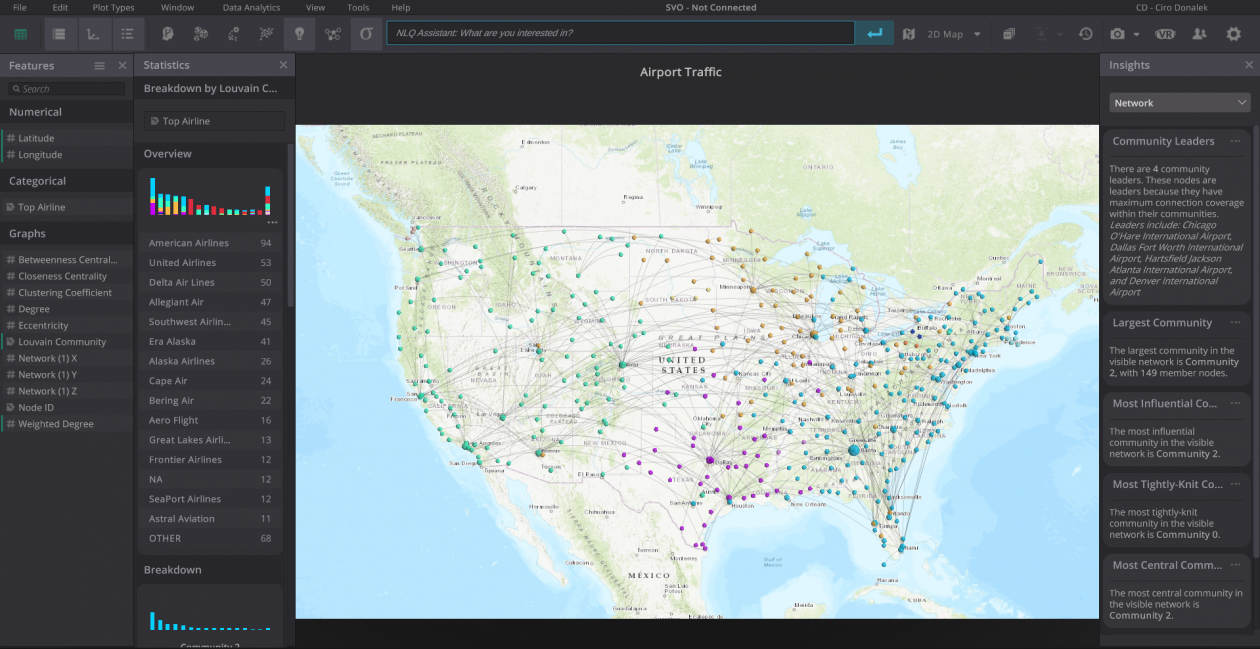 We are excited to present the 2021 edition of VIP - Virtualitics Immersive Platform®, our flagship AI-driven data analytics and 3D visualization platform that lets anyone, at the click of a button, discover and communicate actionable insights from complex data faster than with traditional data analytics tools. Since our last release of VIP, we have continued to strengthen our platform by listening to our users and their feedback. We have incorporated customer-requested features, a revamped user interface, improved AI routines, and a state of the art AI-assistant based on the new NLQ engine.
With this release, VIP enables enterprise users of all skill levels to leverage easy-to-use AI and natural language workflows. VIP supports intuitive data exploration and insight comprehension through a stunning graphical interface built for team collaboration and communication.
Improved user-interface

In this new release, VIP comes with a redesigned user interface, making it easier than ever for users to explore the platform. You can easily dive straight into your data or use the AI routines to build the most compelling visualizations for you.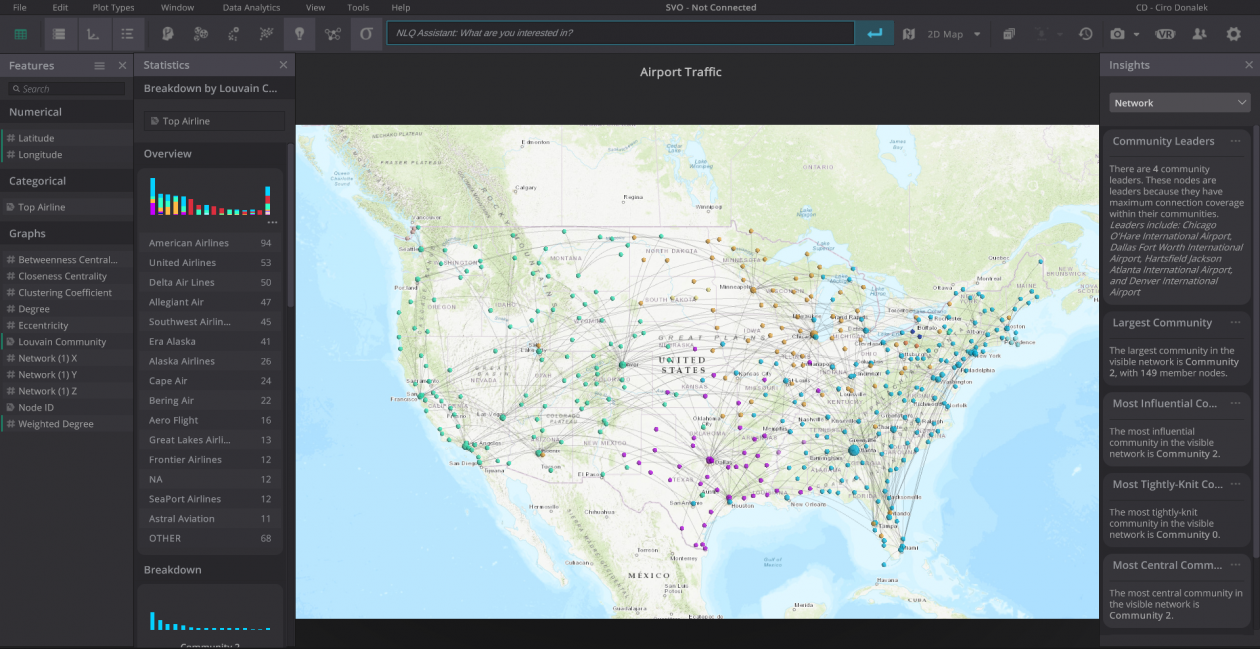 NLQ-assistant
This version introduces a Natural Language Querying AI-assistant directly in the toolbar, allowing users to run AI routines, generate visualizations and get recommendations on what to do next. The AI-assistant will analyze the current data set and recommend relevant visualizations, actions and AI-driven routines (e.g., Anomaly Detection, Clustering, PCA, Smart Mapping) that will help the user in easily getting insights during their day-to-day analysis. Moreover, once the data set is loaded, users can quickly move onto analyzing it by using our smart Get Started routines to run powerful AI tools in one click.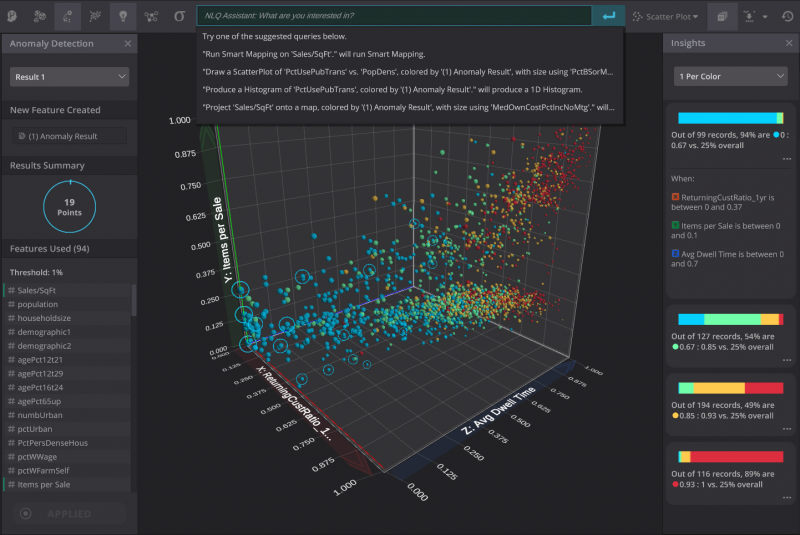 Improved AI routines
All the AI-routines and the insights have been revamped to make it easier for the user to run, understand and share the insights. In particular, Smart Mapping is now able to suggest also geospatial and time series plots, based on the most relevant features in the data set.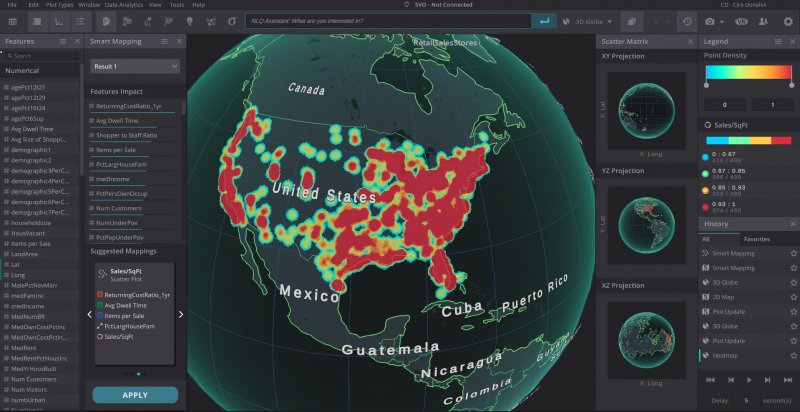 In-app help and tutorials
Users can quickly get up to speed with our platform, and learn the embedded AI routines, 3D plots, and our proprietary Network Graphs, following step-by-step the new in-app tutorials. Self-learning has never been that easy.
[gallery columns="2" size="large" ids="1531,1532"]
...and much more!
We have added or improved many more features: brand new Legend, new Filters, improved Anomaly Detection, more control over the UI, better handling of 3D solid objects that can be linked to underlying data for a more effective analysis and storytelling, support for custom geospatial maps, expanded API routines, improved SVO - Shared Virtual Office (our proprietary collaborative environment, that allows users to analyze data together in real time, in both desktop and VR) and much more.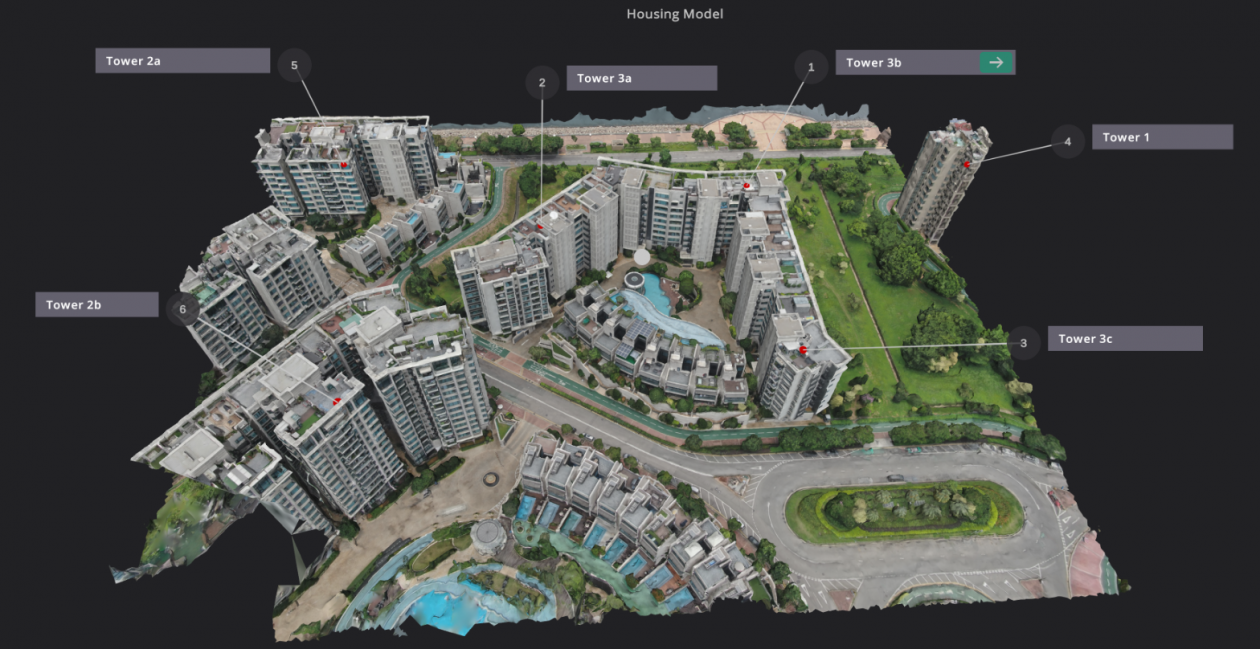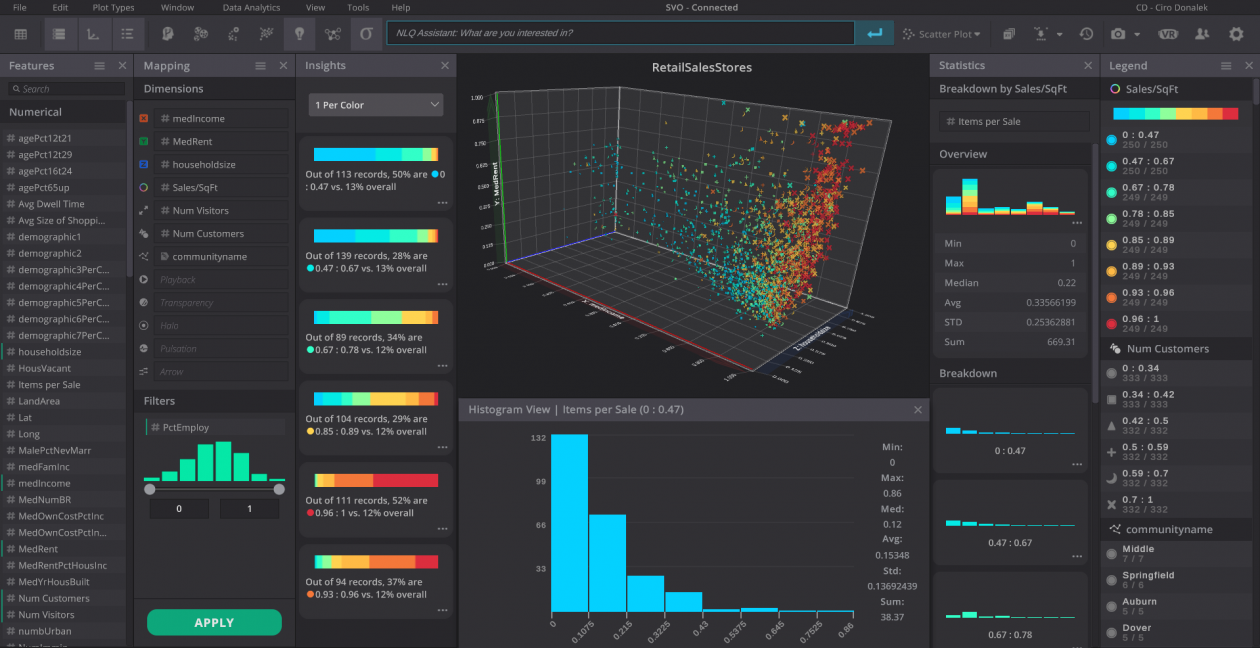 Want to see these features in action? Upgrade now to Virtualitics 2021! If you are not yet a user, please fill in this form to get started!
Kudos to our amazing team!