Virtualitics VIP New Enhanced Capabilities!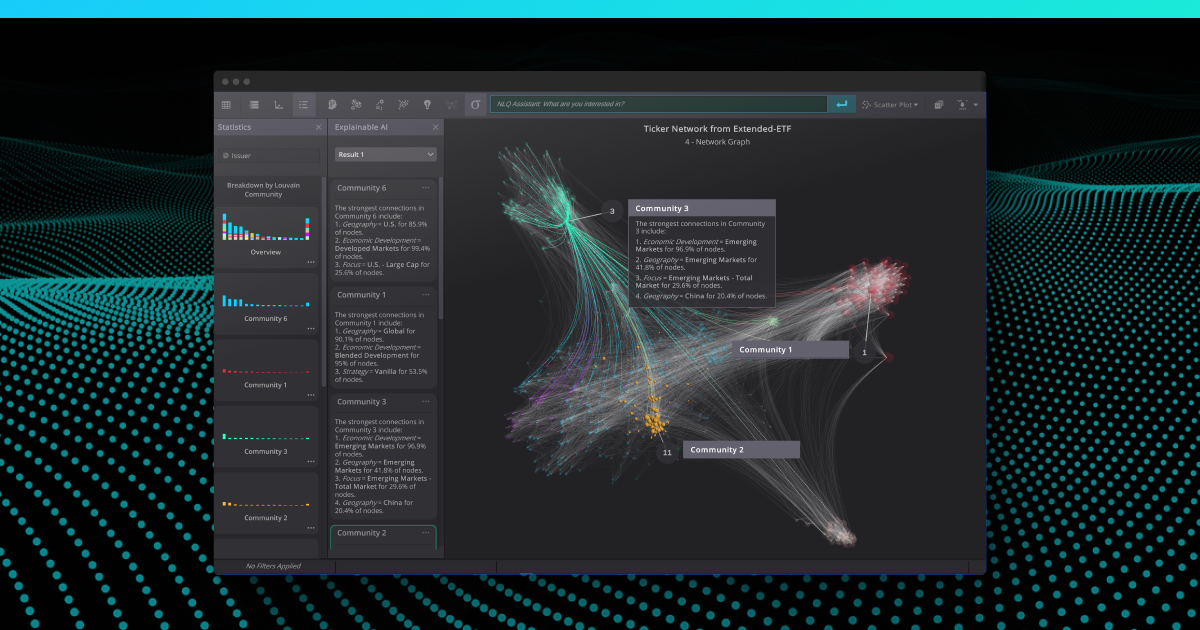 Virtualitics is proud to announce a whole new suite of tools and enhanced capabilities for our Virtualitics Immersive Platform (VIP). Key advances to our suite of AI tools enable users to leverage the power of AI to create and generate insights much faster than ever before from their unstructured data.
Check It Out:
Easily explain the key variables that make up our AI-detected clusters (Louvain Communities) when using Network Extractor
Check out the latest updates to Explainable AI!
With three options to choose from, you can now prompt VIP to explain the common characteristics in our AI-detected clusters (Louvain Communities) using associative features in your network.


If a community is too complex to explain, VIP will let you know.


Currently, the Explainable AI panel will not be able to explain networks with more than 20 communities identified.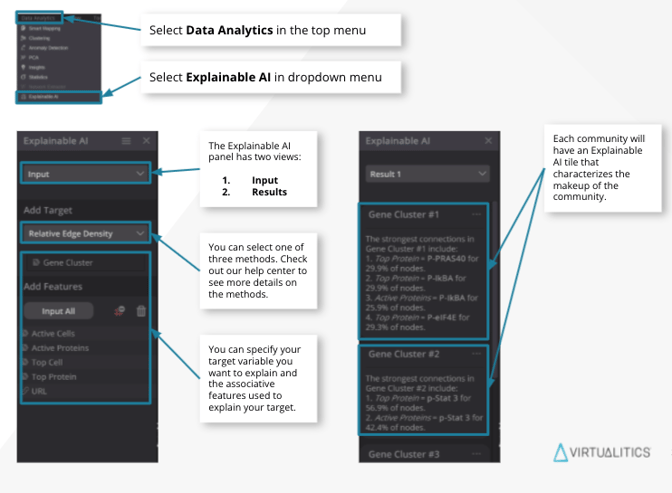 ---
Control the minimum and maximum bounds to display on each spatial axis in the plot.
Check out the latest updates to Plot Settings!
You can set minimum and maximum bounds on each spatial axis in the plot and the visualization will adjust to fix those bounds.
You can link both the Axis Range and Axis Limits to easily update your visualization from one place.
Currently, axis range modifications are limited to the spatial dimensions in your plot.


You can seamlessly compare visualizations and ensure the axis limits and ranges match across the visualizations.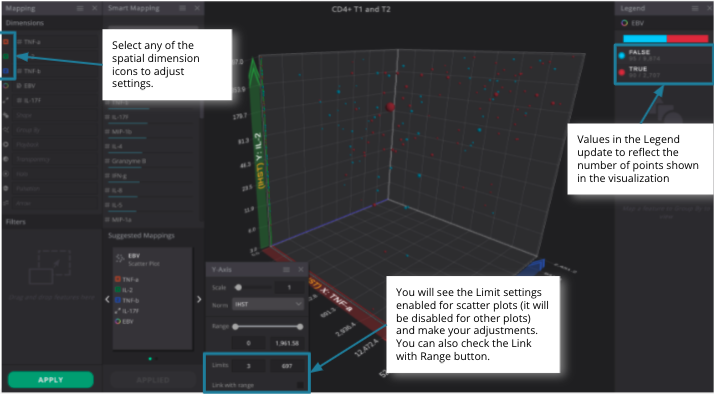 ---
Improve histogram results with new robust suggested insights based on plot type.
Check out the latest updates to Histogram Insights!
You can automatically generate insights for Histograms using VIP's Insights panel.


Insights consist of statistically significant details like distribution, outliers, color ratios and color counts (when a variable is placed on the Color dimension).


You now can leverage VIP Insights for Histograms (remove the guesswork!) to help guide you through visualizations and validate important areas to focus on.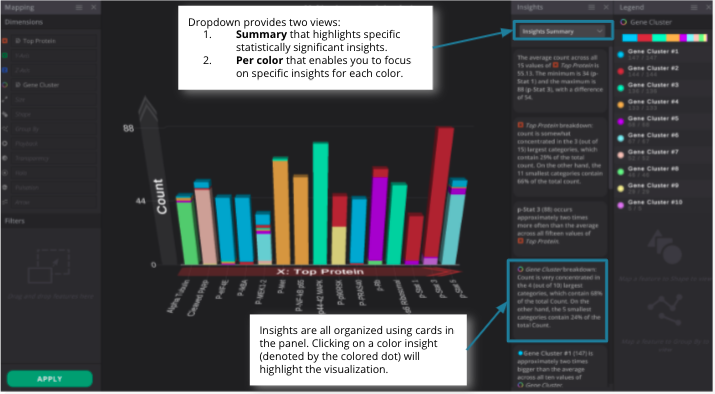 ---
Ask any type of question to generate visualizations with new usability improvements to NLQ Assistant
Check out the latest updates to NLQ Assistant!
You can now create sequential extended queries, where one extended query can execute multiple standard NLQ commands at once.


You can now apply plot Normalizations using NLQ Assistant.


You can now select which Extended Queries are displayed in the suggestion dropdown, enabling you to set up an ecosystem of powerful queries that help any user (new or veteran) immediately dive into analysis and visualizations.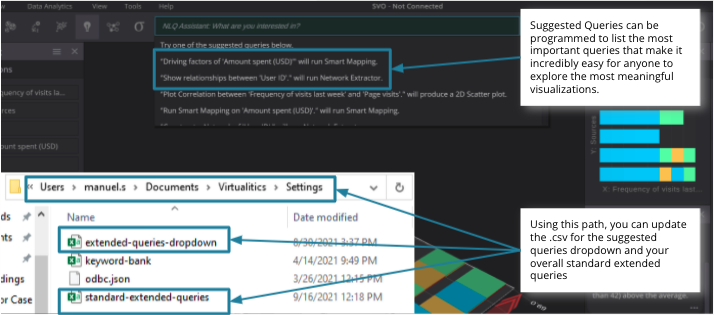 ---
Enable faster, reliable, and deeper visualization capabilities with VIP's Python API (pyVIP) enhanced functionality
Check out the latest updates to the API!
Added methods for running Explainable AI (XAI).


Added arguments for setting axis limits, axis range filters, and color palette for all plot types.


Added methods for loading and saving workflows.
---
Please visit our documentation site detailing each VIP capability to better understand your unstructured data: