How to Build a Business Where Data Scientists Thrive
Written by Amanda Derrick
Jan 10, 2023 11:49:29 AM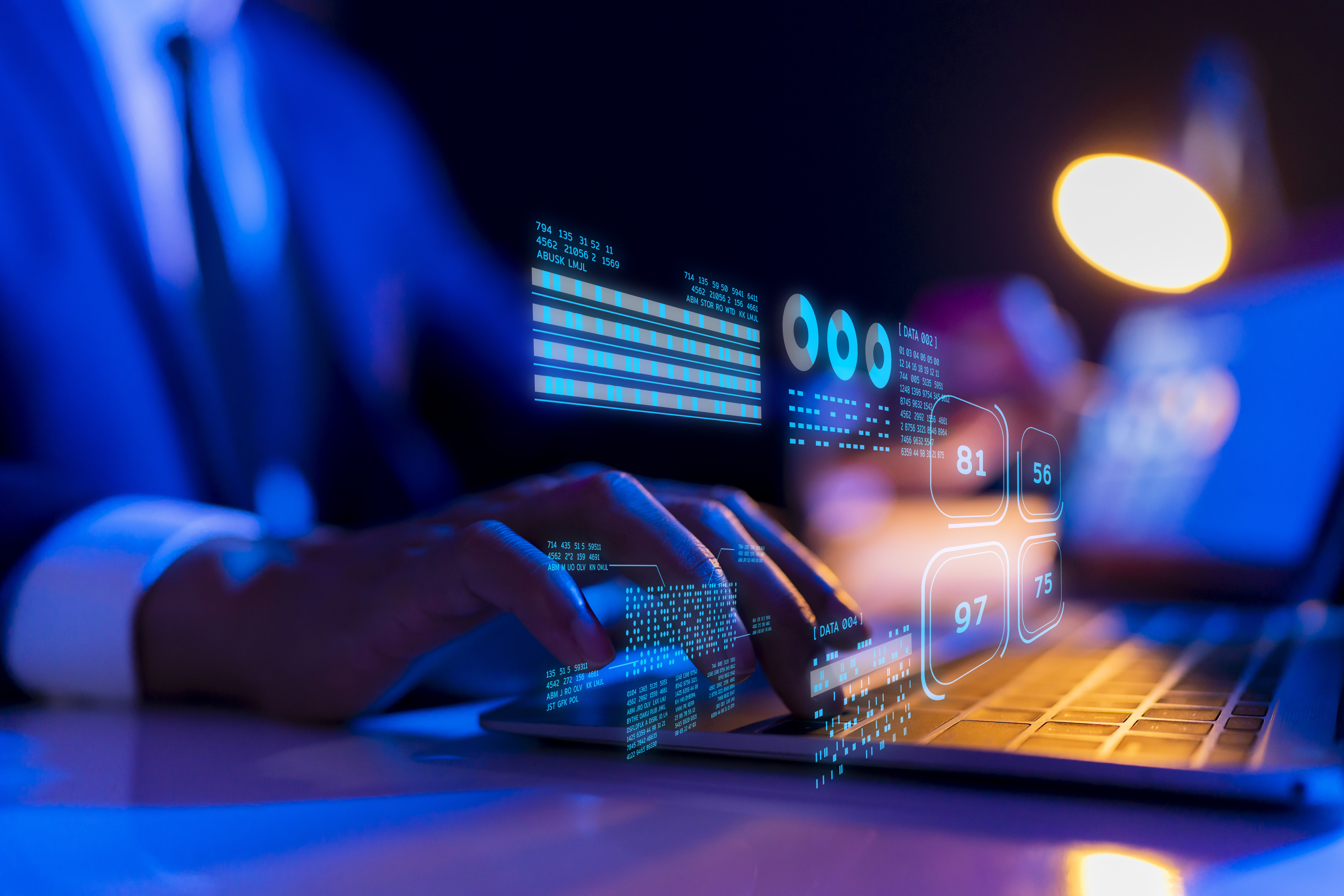 Between exponential growth in the use of business intelligence technology, a growing trend toward AI initiatives, and a recession that's putting the squeeze on hiring, good help is definitely getting hard to find in the data science world. And the help you do have is likely fighting burnout as they try to prioritize their limited time.

In today's market, there are many mixed signals about what jobs are most at risk, what types of companies attract talent, and why people leave for new opportunities. Honestly, no employee should ever consider themselves "safe"...not even in highly technical roles like a data scientist. And no company should ever think that their employees can't find a better opportunity somewhere else.

When companies can't fill their most challenging roles, it hinders their ability to adopt new technology and launch successful AI initiatives. It burdens their existing staff, forcing them to either abandon important efforts or collapse under the weight.

How can companies make the technological advances required to thrive in such a competitive environment? It's time to do more with the people you have and make data science capability an integral part of the business, not just a specialized role.
Why is it hard to find data scientists?
Many companies are either in the process of taking big strides with AI or preparing to do so. As leadership increasingly calls on the Data teams to deliver on AI initiatives, CIOs and CDOs are increasingly looking for Data Scientists who can successfully take their companies into the world of AI and advanced analytics.

While recent layoffs at Twitter and Meta shocked the data science community, careers in the field are still some of the most desirable jobs out there. Data science positions have been rated as one of the best career options for years because of the high median base salary, job satisfaction, and job openings available.

Multiple surveys, including Harvey Nash and KPMG, show that tech leaders struggle to hire the data scientists they need and that hiring challenges are hurting their ability to meet objectives. In fact, a Gartner survey reports that IT execs claim a talent shortage is the most significant barrier to the adoption of new technologies.

Without data scientists, progress and innovation are at risk, and burnout of your current staff is likely. Companies that want to lead their industries need to find ways to keep up.
How do you keep up with the demand for data scientists?
We asked Aakash Indurkhya, Virtualitics Co-Head of AI, how companies can keep up with the demand for data scientists. His response? "You don't." So what can you do then?

Aakash continues:

"You have to introduce the skills and capabilities that can be responsibly farmed out outside of the data science community to analysts, business analysts, and business stakeholders."

We know that the "do it yourself" culture is alive and well in analytics, from building basic dashboards to creating AI algorithms for data exploration. While that certainly illustrates your data scientists' value and capabilities, it also burdens them significantly. It's possible to democratize some of the work so that your data science team is working on the highest priority tasks that require their unique expertise.

In a recent webcast with data scientist and author Tobias Zwingmann, we asked him how to approach the current talent crisis. He said:

"I think exploration needs to scale over subject matter expertise. I mean, you can try to hire more data analysts and more data scientists, but the problem is if you hire them externally, they probably don't have the subject matter expertise that you actually need…we just have to acknowledge that in businesses, there are people who have been working with data sometimes for decades. I think we need to give more of those data science capabilities to people in organizations that can actually apply them in order to do those explorations…it's a journey where companies have to start and they need to scale those competencies or this level of data literacy across many, many more employees. I think this is where technology can actually also help."
How Virtualitics helps you create more data scientists among your existing teams
The best way to support your analytics efforts is to empower more people to be data literate and proactive while cultivating your own internal citizen data scientists. That can be an intimidating prospect, but it doesn't have to be. With usable, no-code AI to explore your data and find and illustrate the most meaningful insights, your entire organization can find meaning, prioritize action, and feel confident in its strategic initiatives.

The Virtualitics AI Platform helps teams perform Intelligent Exploration, being guided by AI to investigate all the possibilities and connections hiding in their data. Our patented technology guides users to the insight that matters most, complete with visualizations that everyone can understand and investigate. With insights clearly annotated and explained, data scientists and non-data scientists can see what's really impacting the business. That empowers people outside your data science team to explore the data, prioritize projects, and provide clear scope so that your data scientists make the most of their valuable time.
Are you looking for a new opportunity? We're hiring!
Learn more about Intelligent Exploration in our free e-book.