World Cup predictions: Is it anyone's game?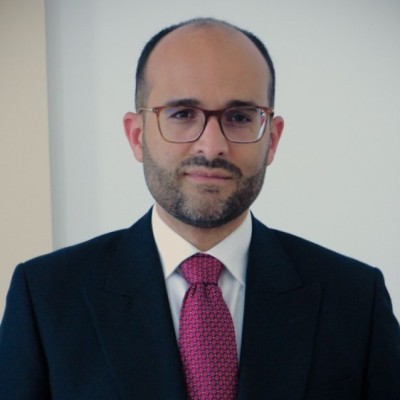 Written by Kially Miguel Ruiz (Guest Author)
Dec 5, 2022 2:59:34 PM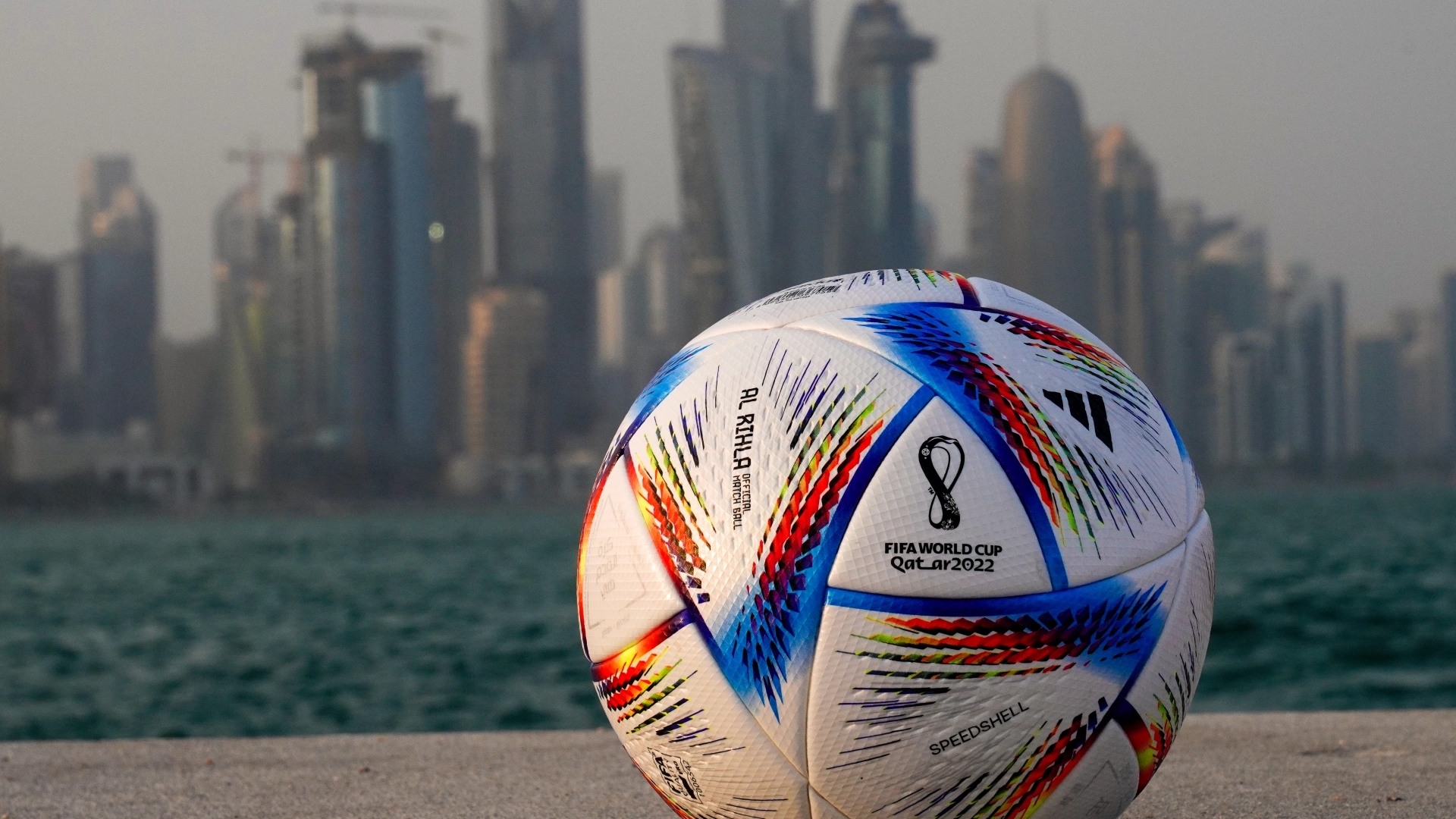 The 2022 World Cup has been a tournament of upsets. If you love an underdog, the matches have been as hard to beat as Australia's Sockeroos, who conceded zero goals to Tunisia and Denmark to advance unexpectedly to the Round of 16. Consider:
Saudi Arabia downing soccer superpower Argentina 2-1.
Japan's Samurai Blue coming from behind to best Spain and top Group E, unceremoniously eliminating perennial frontrunners Germany along the way.
Crown contender Belgium getting doormatted by a tough Moroccan side.
Brazil and Portugal second best to Cameroon and South Korea.
The quadrennial football (soccer if you live United Stateside) fervor inspired us to have a little fun using some AI-powered data analysis. We looked at two questions.
First, can data settle the passionate debate over which player is truly the Greatest of All Time?
And second, which team is going to win this thing?
AI settles once and for all who is the GOAT
The answer to our first question is clear, at least from a multi-dimensional, AI-driven, analytics perspective. (Wait for it.)
I recently debated the GOAT question with my son Max (age 15, midfielder), whose very strong conviction is that it's Cristiano Ronaldo. I (older, wiser) contended it's Pelé, of course. After some heated back and forth (including a good deal of typical teen commentary), we decided to settle the argument by appealing to a higher authority: Grandpa, who is even older and wiser.
"Well," he said serenely, "this is a very difficult question. There are so many good players and they are all so different." His analysis:
Cristiano has the most speed, but pretty much everything has been set up for him nicely.
Ronaldo Nazario was perhaps the greatest. But Pelé played longer.
Messi hasn't won a world cup, so this probably eliminates him.
It was a decision only a hung jury could love: No decision. Or, more accurately, in Solomon-like fashion, "let's just split the baby and get back to watching the game, huh?"
It was time to seek out a data-driven answer, which I felt could live somewhere in the Kaggle World Cup dataset, a corpus of data going back to 1932. I wondered if it could be used to determine what actually matters most in football. That is, what makes the biggest difference in winning—or at least qualifying to move to the next round? Also, could the data reveal a standardized method for comparing players, the way it's done in chess?
In a short 20 minutes on the Virtualitics AI Platform, we had some answers.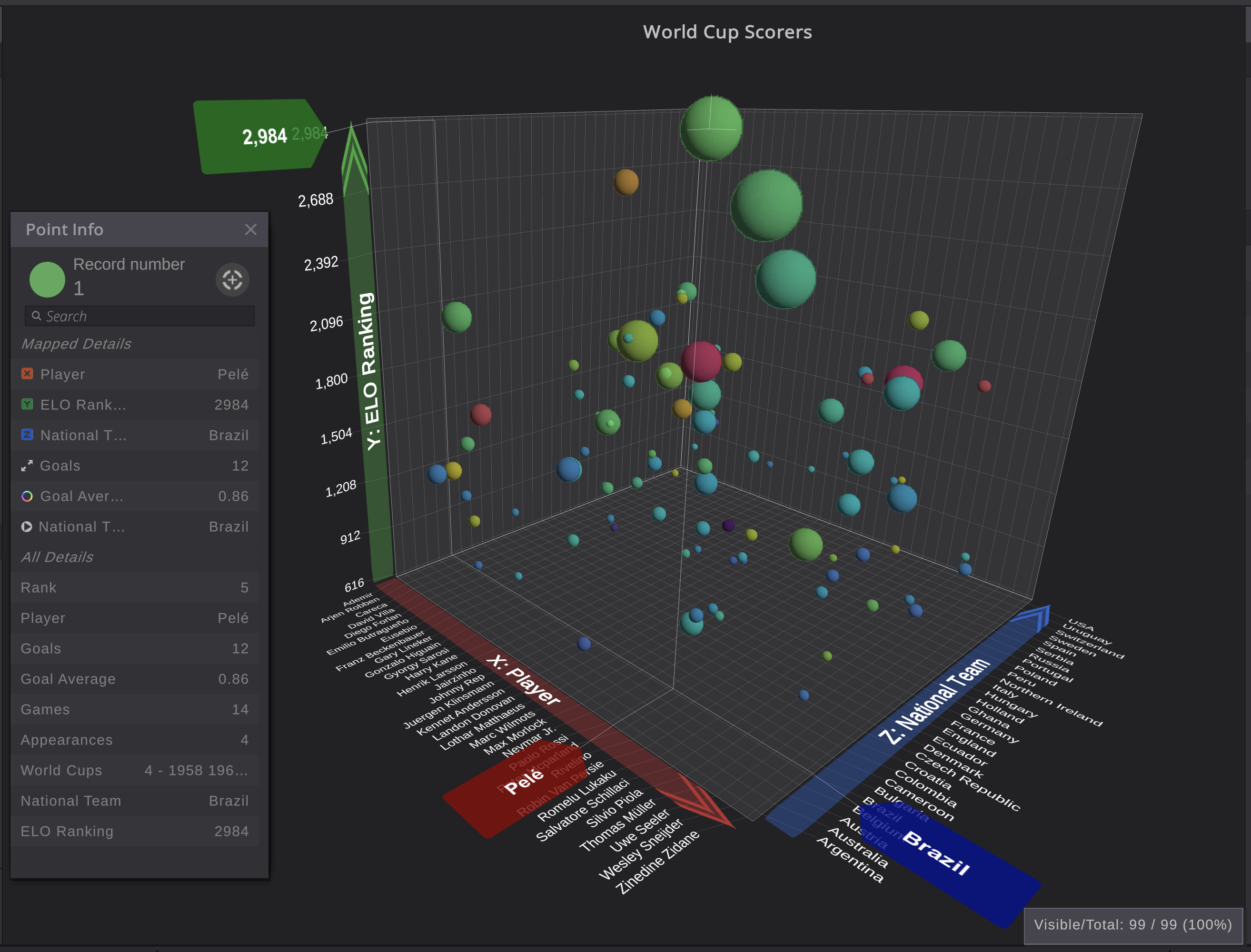 The Virtualitics AI platform looked at all factors that could possible contribute to winning, identified the three top drivers, then plotted players on the 3X3 grid.
What matters most in measuring player quality is goals and assists (no surprise), along with minutes played, age and, secondarily, goal differential versus opponent (the ability to defend by keeping the opposing team from running up the score).
When plotted along these lines, the Greatest of All Time is clearly Brazilian superstar Pelé, with fellow countryman Ronaldo Nazario a close second.
But there was also something completely unexpected that was revealed by the analysis. Pelé had a sidekick, his teammate and pal Garrincha. When Garrincha and Pelé played together, Brazil was never defeated, in more than 100 matches across all types of tournaments, weather, elevation, terrain and time of day, at home or away—including the 1958 World Cup.
Apparently, being the best is not just about personal talent but having a teammate that has your back.
Can AI-driven data predict the World Cup outcome?
We had the model set up, so we also decided to use our Elo (chess-style) ranking analysis to see what it had to say about the ultimate World Cup champion. Our probability model smart mapped team and individual performance statistics, using AI to generate predictions. The model (as of November 30) says England led by Marcus Rashford, the Netherlands with Cody Gakpo up top, and Les Bleus of France featuring the unstoppable Kylian Mbappé are most likely to hoist the hardware.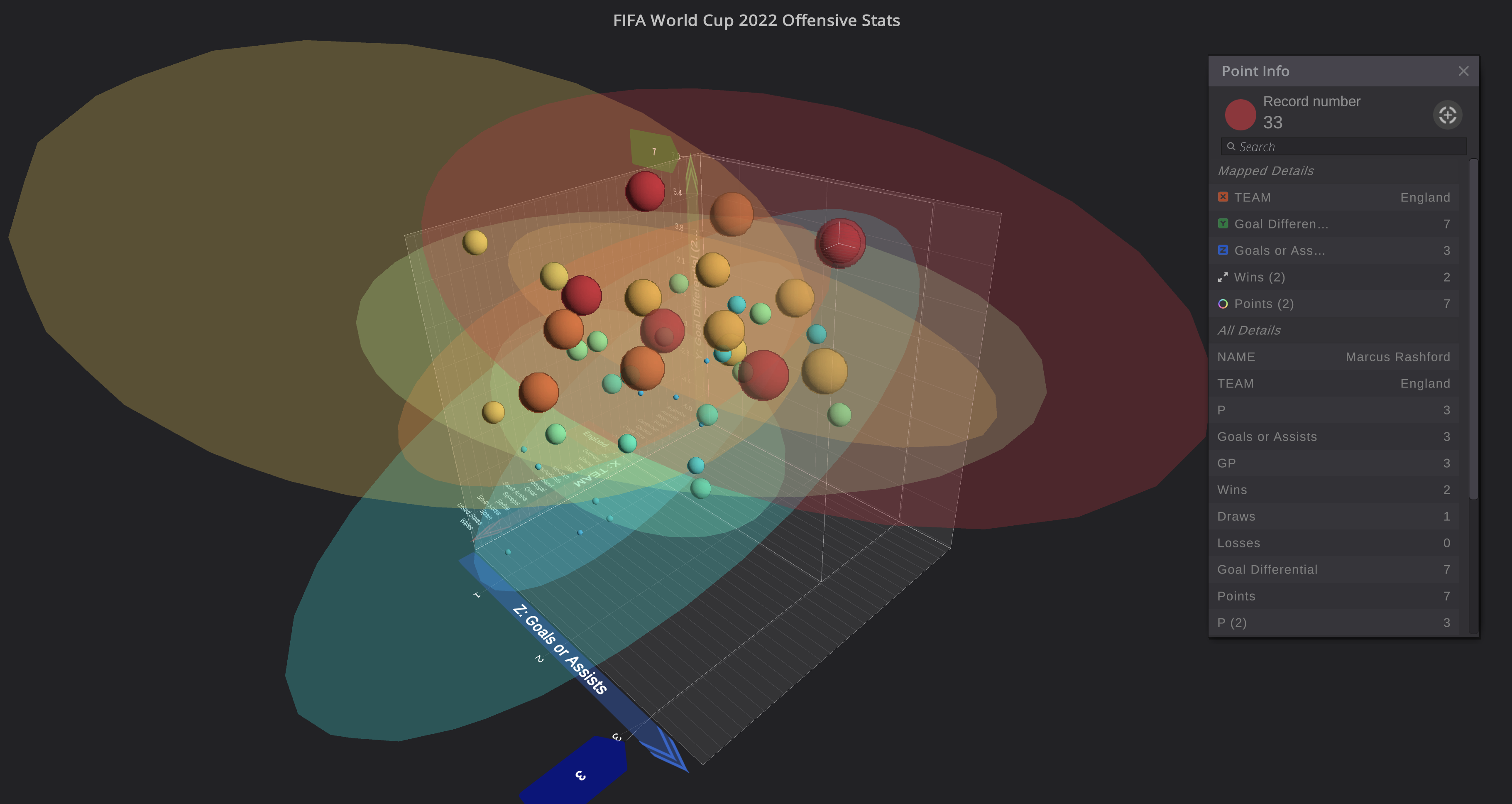 Could England take the cup? They seem to have what it takes.
It remains to be seen if our "great player" theory of the game (a single brilliant contributor is the magic ingredient to bringing home the trophy) holds up. Or if a Cinderella team like Japan that specializes in overall group chemistry has its night at the "ball."
Whatever the script that ultimately gets written, a few lessons are clear. There's a reason the game gets played. We can look at reams of historical data, analyze relationships using AI, and consult with sports magi. But there will still be surprises. Because a truly great player who believes his moment of destiny is now, or the lion-hearted determination of a team with heart can overcome the odds.
Give me a follow on LinkedIn to see our regularly updated World Cup bracket predictions. And check out the Virtualitics AI Platform to gain unexpected insights that even the most fanatical football fan could never predict.