Virtualitics Appoints Cynthia "Didi" Rapp to Board of Advisors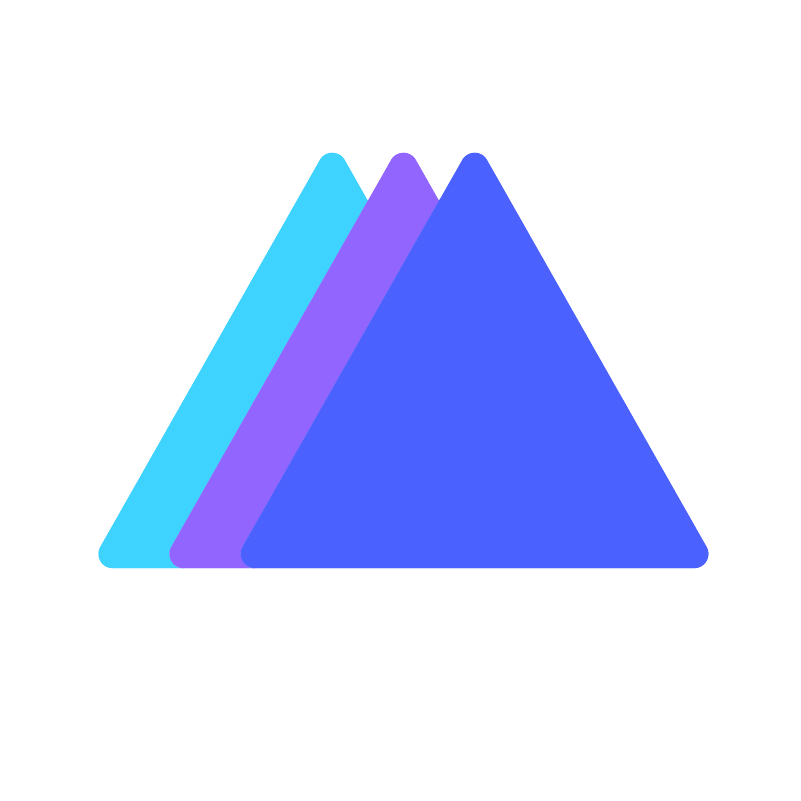 Written by Virtualitics
Nov 15, 2023 6:00:00 AM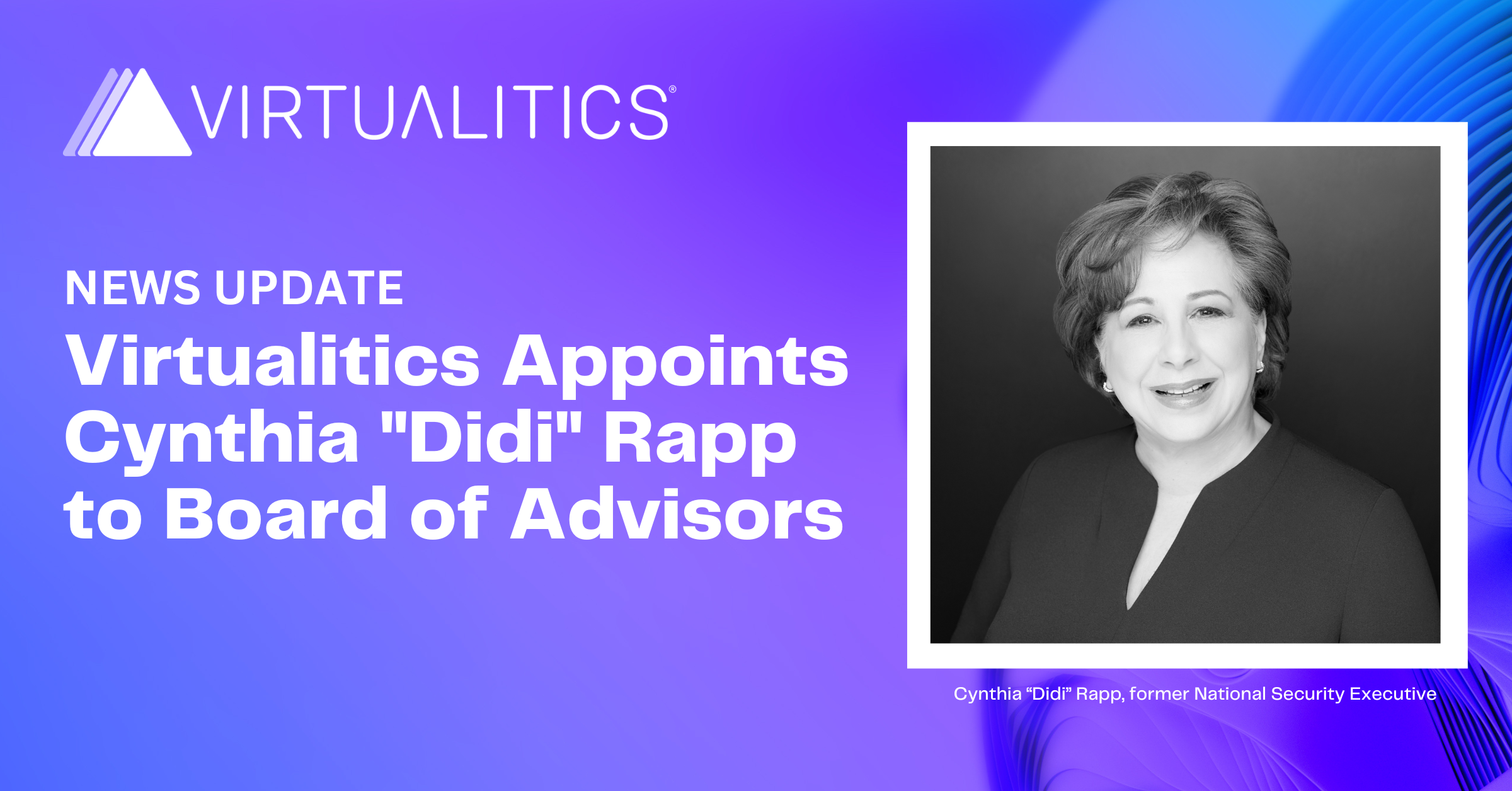 Virtualitics Adds Former Intelligence Leader, Reinforcing Commitment to Serving the US Department of Defense and Intelligence Community.
Pasadena, CA – November, 2023 – Virtualitics, Inc., an Artificial Intelligence and Data Exploration company, today announced the appointment of Cynthia "Didi" Rapp, a renowned former national intelligence executive, to the company's Board of Advisors.

Virtualitics harnesses an AI platform to transform data science into actionable intelligence, enhancing operational readiness, optimizing investments, and bolstering mission support for the federal government. This strategic appointment reinforces Virtualitics' dedication to supporting the vital work of the US Department of Defense and the Intelligence Community.

Rapp brings to Virtualitics a wealth of knowledge and experience with decades of dedicated public service, predominantly with the Central Intelligence Agency (CIA). Beginning her career as a geographic analyst, Rapp's expansive expertise spans intelligence issues from the Cold War and counterterrorism to the intricacies of the multipolar world and renewed Russian aggression.

A distinguished leader with deep management acumen, Rapp has held various pivotal roles in her career. Notably, she managed the content and senior-level review of the President's Daily Brief (PDB), the Intelligence Community's premier analytic product. She oversaw the CIA's Middle East analytic program, progressing through numerous executive positions, including the Deputy Chief Operating Officer responsible for the agency's day-to-day operations. In her final analytic tenure, she served as the Director for Analysis, responsible for the quality of all-source analysis and leading the entire analytic cadre. Rapp concluded her CIA tenure serving as the Chief of Staff for the agency's first female director.

"Virtualitics is immensely honored to have Ms. Rapp join our advisory board," said Michael Amori, Virtualitics CEO and co-founder. "Her unparalleled perspective and vast experience in intelligence analysis align with our mission to deliver cutting-edge AI solutions. As we continue to expand our work with the Department of Defense and the Intelligence Community, Ms. Rapp's guidance will be invaluable."

Rapp has received numerous accolades throughout her long career, including two Presidential Rank awards and the Director's Award for Distinguished Service. Additionally, she has been honored with the Distinguished Career Intelligence and National Intelligence Exceptional Achievement medals.

"I am honored to join the Virtualitics board of advisors at this exciting time in the company's next phase of growth," said Cynthia Rapp. "Having witnessed firsthand the transformative power of artificial intelligence and data exploration, I'm deeply inspired by Virtualitics' commitment to illuminating complex datasets for the defense and intelligence sectors. With my decades of service and their innovative and explainable approach to AI, we're poised to shape AI-driven analytics, ensuring actionable insights to safeguard our nation."

Virtualitics combines AI and data exploration to enhance US defense and intelligence operations. Since 2017, Virtualitics has collaborated with key defense institutions on projects from operational readiness to intelligence analysis. The company's dedication to AI-driven analytics has not only garnered the trust of government agencies but has also inspired two esteemed former military leaders to join their federal advisory board.

Virtualitics recently raised a $37 million Series C investment from Smith Point Capital and was named to the Inc. 5000 List of Fastest-Growing Private Companies in America list.