Virtualitics Named to the Inc. 5000 List of Fastest-Growing Private Companies in America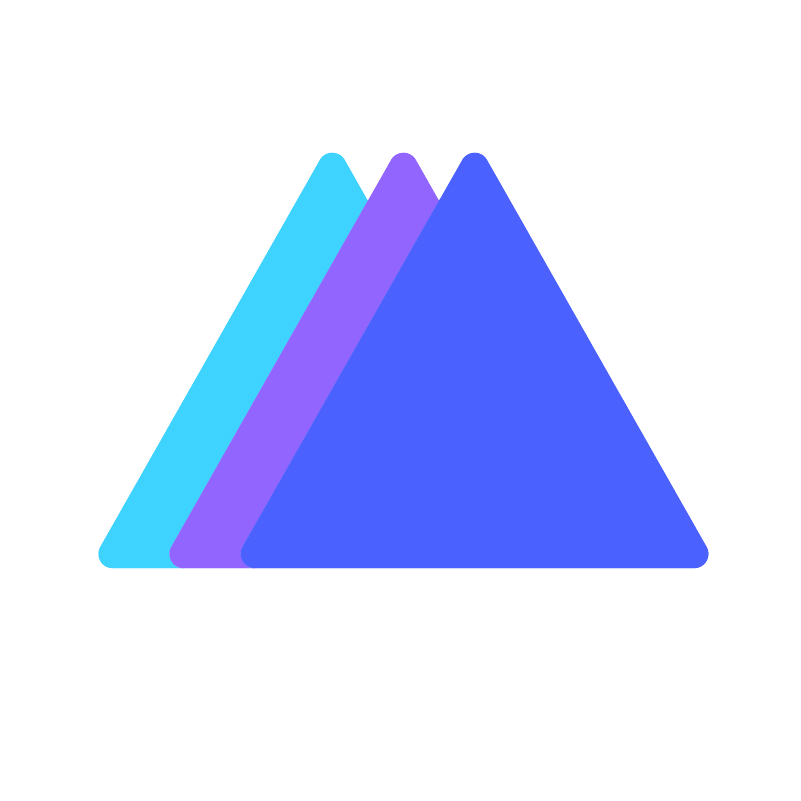 Written by Virtualitics
Aug 15, 2023 7:00:00 AM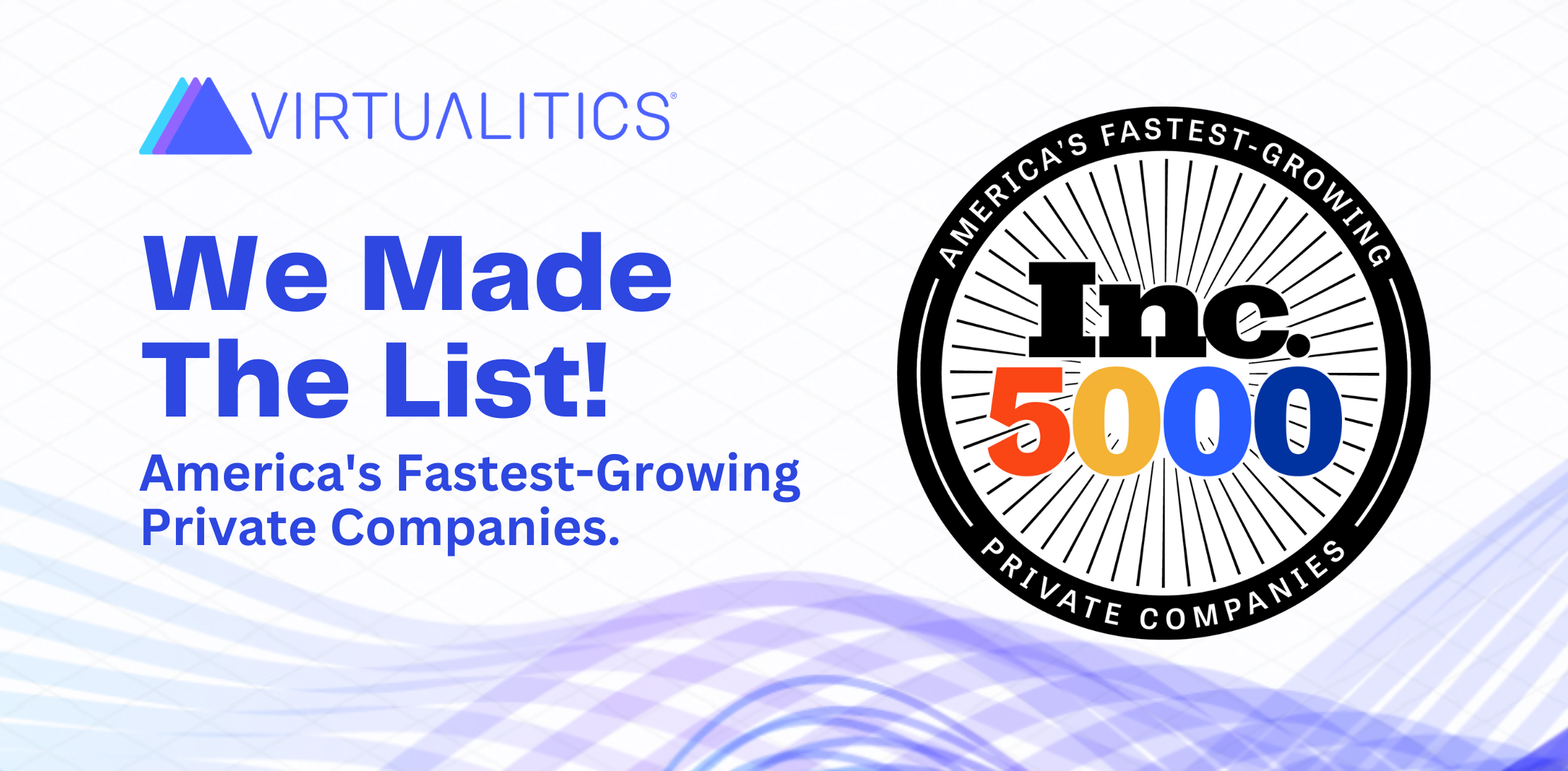 Leading intelligent exploration company recognized for out-of-the-box AI solutions that help enterprises understand and take action on complex data
Pasadena, Calif., Aug. 15, 2023 – Virtualitics Inc., an artificial intelligence and data exploration company, has made the Inc. 5000, Inc.'s annual list of the fastest-growing private companies in America. The prestigious ranking provides a data-driven look at the most successful businesses within the economy's most dynamic segment—its independent, entrepreneurial businesses.
Virtualitics is revolutionizing and shaping the artificial intelligence and data exploration sector with its groundbreaking technology, Intelligent Exploration. Virtualitics' sophisticated AI-powered solution empowers data analysts, and other business users to make better-informed strategic decisions at an accelerated pace. The technology allows users to make queries in natural language, explore extremely complex datasets, uncover critical insights, and generate multi-dimensional visualizations that bring forward hidden insights and relationships in data.
The Inc. 5000 class of 2023 represents companies that have driven rapid revenue growth while navigating inflationary pressure, the rising costs of capital, and intractable hiring challenges. Among this year's top 5000 companies, the median three-year revenue growth rate was an astonishing 2,238 percent. In all, this year's Inc. 5000 companies have added 1,187,266 jobs to the economy over the past three years.
"Running a business has only gotten harder since the end of the COVID-19 pandemic," said Inc. editor-in-chief Scott Omelianuk. "To make the Inc. 5000—with the fast growth that requires—is truly an accomplishment. Inc. is thrilled to honor the companies that are building our future."
Virtualitics is positioned to transform data analytics. Traditional data exploration tools, like BI solutions, have limited capabilities in identifying and visualizing intricate data relationships, while open-source solutions require provisioning of scarce technical expertise. In contrast, AI-driven data exploration and 3D visualizations on, Virtualitics' platform empower business analysts to delve deeper into data, pinpoint patterns, and trends, and make smarter strategic decisions.
For complete results of the Inc. 5000, including company profiles and an interactive database that can be sorted by industry, location, and other criteria, go to . The top 500 companies are featured in the September issue of
About Virtualitics
Virtualitics, Inc., the Intelligent Exploration company, is pioneering the power of AI- and machine learning-guided data exploration to transform organizations. The Virtualitics AI Platform is an advanced analytics solution empowering everyone with faster, ready-to-use AI that is easily understood by analysts and business leaders. The company's patented technology is based on more than 10 years of research at the California Institute of Technology and has been tested, proven and leveraged by the federal government and large enterprises.
About Inc.
Inc. Business Media is the leading multimedia brand for entrepreneurs. Through its journalism, Inc. aims to inform, educate, and elevate the profile of our community: the risk-takers, the innovators, and the ultra-driven go-getters who are creating our future. Inc.'s award-winning work reaches more than 50 million people across a variety of channels, including events, print, digital, video, podcasts, newsletters, and social media. Its proprietary Inc. 5000 list, produced every year since 1982, analyzes company data to rank the fastest-growing privately held businesses in the United States. The recognition that comes with inclusion on this and other prestigious Inc. lists, such as Female Founders and Power Partners, gives the founders of top businesses the opportunity to engage with an exclusive community of their peers, and credibility that helps them drive sales and recruit talent. For more information, visit www.inc.com.